Grand Geneva Resort & Spa - Lake Geneva
42.610103

,

-88.404846
Lake Geneva

,

United States

|
163US$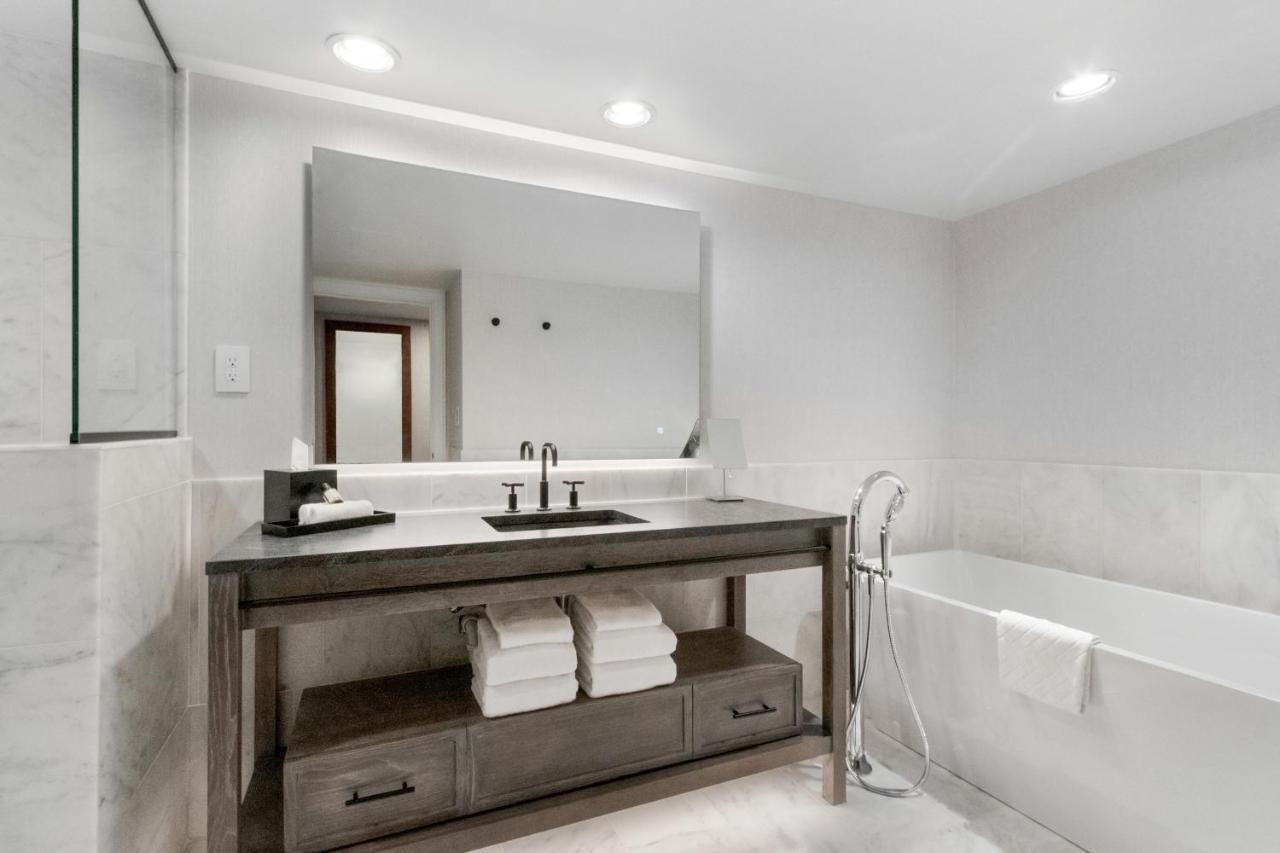 Address
7036 Grand Geneva Way
,
Lake Geneva
,
Wisconsin
,
United States
,
53147
, Wisconsin
Overview
Situated near restaurants and bars around 10 minutes' drive from Tristan Crist Magic Theatre, this charming Grand Geneva Resort And Spa Lake Geneva comprises 355 rooms about a 25-minute walk to the urban Studio Winery. You can enjoy a warm atmosphere and a golf course, a steam room and a patio provided at this resort.
Location
This 4-star hotel is a great place to stay due to its charming location in Lake Geneva. This property is within a stroll from the beach.
Rooms
Some of the air-conditioned units feature a large flat-screen TV and Wi-Fi as well as an iron. The elegant rooms are equipped with a tub and a roll in shower. Some of them have private bathrooms.
Eat & Drink
Guests of Grand Geneva Resort And Spa can enjoy a made-to-order breakfast. For fans of seafood cuisine, the onsite Geneva Chophouse restaurant is an excellent choice. Refreshing drinks are offered in the lobby bar.
Leisure & Business
This charming property offers a fitness center, as well as a wellness center to enjoy your stay. This hotel offers sports activities including hiking, lawn tennis and skiing. The hotel also provides meeting rooms and a business center for those arriving on business.
Internet
Wireless internet is available in public areas for free.
Guest Parking
No parking available.
Year renovated:   2009.  Number of rooms:   355.
Former name: grand geneva resort and spa
Facilities
Most popular facilities
Free Wi-Fi
Free Wi-Fi in public areas
24-hour services
24-hour reception
24-hour security
Babysitting
Babysitting/Child services
Swimming pool
Seasonal outdoor pool
Indoor swimming pool
Facilities for kids
Children's play area
Children's pool
Children's buffet
Cribs
Ski facilities
Ski equipment rental
Ski school
Ski pass vendor
General
Free Wi-Fi
24-hour services
Babysitting
Swimming pool
Air conditioning
Facilities for kids
Ski facilities
Sports & Fitness
Fitness center
Ski school
Hiking
Horseback riding
Cycling
Tennis court
Golf course
Archery
Yoga class
Sports trainer
Aerobics
Services
Paid airport shuttle
Room service
Housekeeping
Ski equipment rental
Laundry
Dry cleaning
Ski pass vendor
Tours/Ticket assistance
Grocery shopping service
Welcome drink
Dining
In-room breakfast
Restaurant
Snack bar
Bar/ Lounge area
Special diet menus
Business
Business center
Meeting/ Banquet facilities
Fax/Photocopying
Children
Cribs
Babysitting/Child services
Children's buffet
Children's pool
Children's play area
Spa & Leisure
Seasonal outdoor pool
Indoor swimming pool
Beach umbrellas
Sun loungers
Aqua park
Live entertainment
Night club
Sun terrace
Garden area
Leisure/ TV room
Spa & wellness center
Sauna
Turkish bath
Steam room
Jacuzzi
Pedicure
Manicure
Waxing
Body scrub
Facial
Treatment room
Body wraps
Massage
Make up services
Room view
Sea view
Garden view
City view
Lake view
Mountain view
Pool view
River view
Landscape view
Room features
Air conditioning
Heating
In-room safe
Sitting area
Patio
Terrace
Garden furniture
Tea and coffee facilities
Dining table
Ironing facilities
Bathroom
Bathtub
Hair dryer
Washing machine
Free toiletries
Self-catering
Dryer
Cookware/ Kitchen utensils
Media
Flat-screen TV
Telephone
AM/FM alarm clock
Good to know
Check-in
from 16:00-23:59
FREE
Check-out
until 11 am
FREE
Pets
Pets are not allowed.
Rooms and availability

Lake view

Shower

Coffee machine

Fireplace

Balcony

Mountain view

Shower

Private pool

Coffee machine

Fireplace

Bed options:

Max:

4 persons
Lake view

Shower

Coffee machine

Heating

Balcony
Location
7036 Grand Geneva Way
,
Lake Geneva
,
Wisconsin
,
United States
,
53147
, Wisconsin
City landmarks
Nearby
Restaurants
Amusement Park
Timber Ridge Waterpark
1.1 mi
Church
Mt. Zion Christian Church
3900 ft
255 Mill St
Geneva Lake Museum of History
1.9 mi
7036 Grand Geneva Way
The Mountain Top Ski & Adventure Center at Grand Geneva
1.2 mi
The Mountain Top at Grand Geneva Resort
5100 ft
Church
St Francis de Sales Catholic Church
1.6 mi
Golf Course
Hawk's View Golf Club
1.4 mi
Beach
Lake Geneva Public Beach
2.3 mi
Museum
Geneva Lake Museum
1.9 mi
100 N Edwards Blvd
Tristan Crist Magic Theatre
1.9 mi
Showboat Theater and Family
1.8 mi
6503 Sheridan Springs Rd
White River County Park
1.9 mi
Park
Lake Geneva Bocce Ball Park
1.9 mi
299 Mill St
White River Disc Golf Course
1.9 mi
Paradise Golf Park
2.0 mi
830 W Main St #100
Galerie Matisse & Matisse Too
2.3 mi
The Highlands Golf Course
1300 ft
Golf Course
The Highlands Golf Course at Grand Geneva
1300 ft
The Brute Golf Course
1400 ft
Grand Geneva Ski Resort
1700 ft
Golf Course
The Brute Golf Course at Grand Geneva
1700 ft
Spa Centre
WELL Spa + Salon at Grand Geneva
1700 ft
Getting around
Airports
General Mitchell International

(MKE)
42.3 mi
Chicago O'Hare International

(ORD)
64.0 mi
You can book a shuttle, once your reservation is complete.
Reviews
Anthony

Perfect place for exploring Lake Geneva. We really loved location and the food, the hotel had absolutely everything we needed. There is a superb restaurant walking distance to venue. Room had a sunny balcony.

David

Our stay here was great, excellent place for exploring Lake Geneva. Thanks to concierge. Service was excellent throughout the hotel.

missing

The service was not commensurate with the price. , 1) I had to ask several times until I got a baby bed. 2) a room was not ready at 15:30. 3) at breakfast they wanted to put us on the waiting list despite there were empty tables

missing

I really liked the view from our room which was of the golf resort....and the pool was very relaxing after walking around the town. They had a snack bar at the pool to where you could grab a drink or some food. Very Nice. Everyone was very pleasant to talk to and had good customer service. There is a very nice lobby to sit in and enjoy a cup of coffee or read their newspaper. They do have their own trolley to take you around places.

I did not like how there was only a shower and that the floor got wet because there was no lip on the shower...as well as the shower curtain didnt reach the floor. The floor to the bathroom and shower were one.. that is very dangerous...I had to put towels down so neither of us wouldnt slip on the tile... very very slick.. i didnt like how the bathroom was set up.

missing

I had a massage done, that was so relaxing. Also the italian restaurant was delicious.

We had a situation with our bath tub, where both of us almost fell out of the tub. The overlay in the tub had a bubble or water underneath which made it unsafe when standing in the tub. Also the water pressure was terrible. It took a while to rinse yourself off.

missing

I really liked the feel of the resort. The views were beautiful and the facility had beautiful flowers as you drive in.

Both times I have been there the temperature was really cool in the resort. My husband and my children both commented about that as well two different times. Also, to have to purchase additional waterpark passes for a property they own was upsetting. We probably won't stay there again because of that..

missing

I am a return guest and love the resort all around the pools, spa, bar, shops and nature.

This trip for the first time we had found multiple bugs in our room. First just one on the floor (no big deal). Then one was crawling across the desk as I was working! (kinda upset me). Then to top it off in the morning I woke with one crawling on me! Then inspected the bed and there was multiple bugs in the bed (not sure if i would return again)! Hard to say because I love this resort but I am not ok with sleeping with bugs!

missing

For $219 it was not worth the price. I have stayed at many higher end resorts at less than $200 that were much nicer.

missing

Clean & well maintained rooms & facility.

Our waiter at the Chophouse was arrogant in his demeanor. The lobster Mac & cheese was dry and cool in temperature.

missing

Beautiful area, very well maintained. Staff friendly & helpful. The grounds were immaculate. Food choices (buffet) were plentiful. Close enough to everything but far enough away to enjoy the beauty & quietness of the area.

I felt the $15.00 fee per day was high. Most resorts, hotels, etc., do not charge for internet access or for the use of the fitness areas. As we had driven to Grand Geneva we did not need to avail ourselves of the Trolley service & having our own cell phones did not require us to use the system in the room to make calls.

missing

The dining was good and all servers were friendly and went out of their way. It was comfortable and cozy for our romantic weekend get away! Thought the t.v. in the mirror was real neat and how it did not even get steamed up.

One thing I noticed in the room was that there was mold growing in the corner above the tub on the ceiling. Different vents would take care of all the moisture that builds up in the bathroom while one takes a shower.

missing

Golf course very nice Italian restaurant is very good, nice wine selection

Breakfast is poor in comparison to the hotels own attitude, does not meet international standards by far Pool areas simple and not accoding to standard Chop house is only average in quality - disappointing

missing

area is nice. food is very good

bathroom floor like ice. could not sleep at night. hallway extreamly noisey and sound came right through doorway. people slamming doors between 2 + 4 in the A.M.

missing

Wished there was an elevator. Difficult moving luggage up and down stairs.

missing

The staff and service were exceptional! Every person we came in contact with was so helpful, knowledgeable, and kind.
FAQ
What landmarks can I find in vicinity of Grand Geneva Resort & Spa?
Staying in Grand Geneva Resort & Spa, you shouldn't miss Lake Geneva's main landmarks such as the Local - Geneva Lake History Museum (2 miles), Big Foot Beach State Park (3 miles) as well as Timber Ridge Waterpark accessible with a 5-minute drive.
What popular attractions are the closest to the lovely Grand Geneva Resort & Spa?
Guests of the lovely Grand Geneva Resort & Spa can visit The Highlands Golf Course (0.2 miles), or The Brute Golf Course placed within just a 10-minute walk.
Which airport is the closest to Grand Geneva Resort & Spa Lake Geneva?
The closest airport to Grand Geneva Resort & Spa Lake Geneva is General Mitchell International airport (44 miles) and it is reachable with a 59-minute drive.
Does Grand Geneva Resort & Spa provide an airport shuttle?
Airport shuttle is one of the services offered by Grand Geneva Resort & Spa. Please inform the hotel staff about your estimated arrival time.
Is there parking at the Lake Geneva hotel?
Yes, the Lake Geneva hotel features parking available onsite.
What dining options does the Lake Geneva hotel offer?
The guests of the Lake Geneva hotel can enjoy their dinner in Geneva Chophouse restaurant which serves seafood meals.
Can I have breakfast at Grand Geneva Resort & Spa Lake Geneva?
Yes, guests of Grand Geneva Resort & Spa Lake Geneva can enjoy cooked-to-order breakfast served daily in the restaurant.
What time is check-in and check-out at Grand Geneva Resort & Spa?
Guests of Grand Geneva Resort & Spa can check in from 4 PM to 11.59 PM and check out from 11 AM to 11 AM. Late check-out is also available upon request.
How much does it cost to stay at Grand Geneva Resort & Spa?
The price for a room in Grand Geneva Resort & Spa starts at $171.
What payment methods are available in the hotel?
At the hotel you can pay using Mastercard, Visa and American Express.
Which amenities are included in the rooms of Grand Geneva Resort & Spa?
Each room at Grand Geneva Resort & Spa offers a flat-screen TV with satellite channels, some units feature private bathrooms along with a spa bathtub and a walk-in shower.
Is free internet provided in Grand Geneva Resort & Spa Lake Geneva?
Yes, Grand Geneva Resort & Spa Lake Geneva provides Wi Fi in public areas free.